The Origins of CoCo B's (ASIC)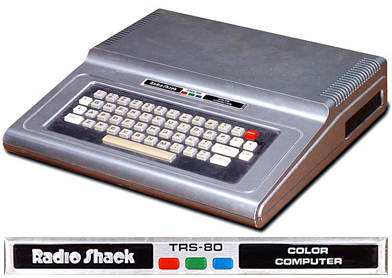 The
TRS-80 Color Computer
, often referred to as
CoCo
by its users, started out as a joint venture between Fort Worth based Tandy Corporation and (then) Austin based Motorola Semiconductor, Inc. to develop a low cost home computer in 1977.
Like its
Z-80 based predecessors
, the
CoCo
shipped with
BASIC
, but in this case Tandy licensed Microsoft
BASIC
. As with the Z-80 systems, there were multiple "levels" of
BASIC
. In the case of the
CoCo
they were the standard Color
BASIC
and Extended Color
BASIC
. Beyond that, Disk Extended Color
BASIC
came with the floppy controller, and on the
CoCo 3
, "Super" Extended Color
BASIC
extensions were added by Microware.