CoCo B's: Remixes by Half Tiger | Now on iTunes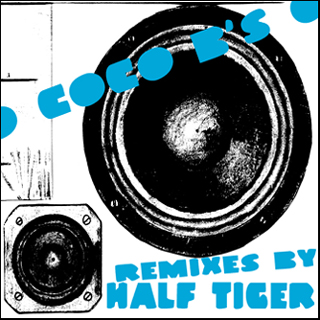 Two of our songs, "Modern Lover" & "I Live in L.A.," were recently remixed by our friends Half Tiger in the UK and are now available worldwide on iTunes. You can listen to the songs now by going to our Myspace, Facebook, Virb or iLike pages. And, you can hear more of the fantastic Half Tiger by clicking here.
Our buddy Alex Newport recently mixed a new song, "Long Division," for the forthcoming Death Cab for Cutie album that a lot of people are anxiously awaiting to hear. So far they've released a single, "I Will Possess Your Heart" from the album that sounds way different than their previous stuff. Check it out at their Myspace.